The Law Office of Geoffrey Mason, P.A. is one of Gainesville's most dedicated and trusted law firms. Our commitment to your rights and the legal system is simply unshakable. We ensure that your interests are taken to heart.
"JUSTICE COMMANDS US TO HAVE MERCY UPON ALL MEN, TO CONSULT THE INTERESTS OF THE WHOLE HUMAN RACE, TO GIVE TO EVERY ONE HIS DUE."
CICERO, ON THE REPUBLIC
Direct Contact with Your Lead Attorney
WHEN YOU ARE SUSPECTED, ARRESTED, OR CHARGED IN A CRIMINAL CASE, YOU WANT TO HAVE THE RIGHT LAWYER ON YOUR SIDE.
With the Law Office of Geoffrey Mason, P.A., you can be assured that your attorney will be
fully involved with your case and in continual contact.
With many law firms, casework is passed along to paralegals and assistants, limiting interaction
with attorneys and ultimately compromising the case. Nothing is more important to us than
communication, as it is the basis for all the services we provide and the foundation that
provides you a solid conclusion to your situation.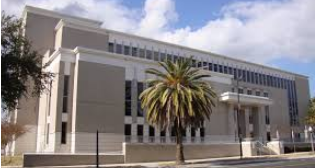 When you contact a trial lawyer at our firm you will be represented by an experienced professional who focuses only on criminal defense laws.


Our firm helps people who are under investigation, or have been arrested or charged for any crimes, including traffic tickets, DUI, murder, robbery or burglary, juvenile crimes, drug offenses, assault & battery, violation of probation, sex crimes, theft or shoplifting, child abuse, federal crimes, stalking or harassing, violation of restraining orders, child pornography, white collar crimes, and organized crime.
ASSAULT & BATTERY
CYBER / COMPUTER CRIMES
DRUG CHARGES
DUI & TRAFFIC VIOLATIONS
EXPUNGING CRIMINAL RECORDS
FEDERAL CHARGES
FIREARMS OFFENSES
MURDER / MANSLAUGHTER
ORGANIZED CRIME / RACKETEERING
PROBATION VIOLATIONS
ROBBERY / BURGLARY / THEFT
SEX OFFENSES